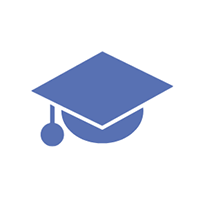 Claire M.
Private tutor in Greensboro, NC
Education
Graduated May 2011 cum laude from University of North Carolina at Greensboro with a BA in Communication Studies and a minor in Spanish. GPA within Communication is 3.8 and Spanish is 3.4. Overall GPA is 3.5
Experience
Within Communication I have taken classes that are both speaking and writing intensive, which focus on areas ranging from communication in: organizations, group work, public relations, history, theory, ethics, relational, and society. In addition, I am currently interning for a marketing/public relations company. Upon entering UNCG, I was placed in intermediate spanish which was business related (focusing on vocabulary that incorporated business aspects), which was followed by intermediate spanish II (for business as well). I have also taken an advanced spanish course focusing on grammar, and an intermediate spanish composition course which focuses solely on writing compositions on various topics from 2-6 pages long. Lastly, I have taken a spanish literature class which focuses on both analyzing short stories and poetry in addition to spanish conversation which solely focuses on speaking. I would like to tutor anyone who has any interest in either of these subjects, regardless of whether they have experience or previous knowledge about the subject. Specifically with Spanish, I myself was very eager to learn the language and know how difficult learning a foreign language can be in the beginning! With my knowledge and experience with the language, I would love to be able to share it and teach someone!
Availability
Weekdays after 5PM
Can Meet
Up to 15 minutes away for no additional charge
Hobbies
Hey everyone! As you can see my name is Claire and I am currently living in Greensboro. Although my rate is at $20.00 per hour, I can be flexible if that is an issue.
Show More
Inquire About This Tutor
Thanks!
Most tutors respond within 48 hours.
Feel free to contact other tutors while you wait.